Finished work yesterday on a bit of a "really‽" note, and decided to go to the local garden centre and dodge the bank holiday crowd that would probably show up today.
My Scotch Bonnet died over winter, so I was quite happy to find some in stock at Windy Ridge. They'll be indoor plants probably, since the Irish climate isn't exactly what one would call tropical, let alone sub-tropical. Also picked up some tomato plants as I have propagated any this year. oh, and Brussels sprouts and parsnips. Let's see if I can keep them all alive!
As I sit in the garden writing this, I'd swear I can hear a goose. Odd.
This morning's exercise was to dig soil out of last year's bean bags, to start the 'Trug off, then blend bagged soil and wormcast to fill. Still a bit short, so I'll move more bean bag soil over and blend it in. Happily found a few worms in the green bags, so they've been dumped into the 'Trug.
A local robin has already inspected my handiwork, and enjoyed the insects and other crawlies that were exposed by moving the green bags.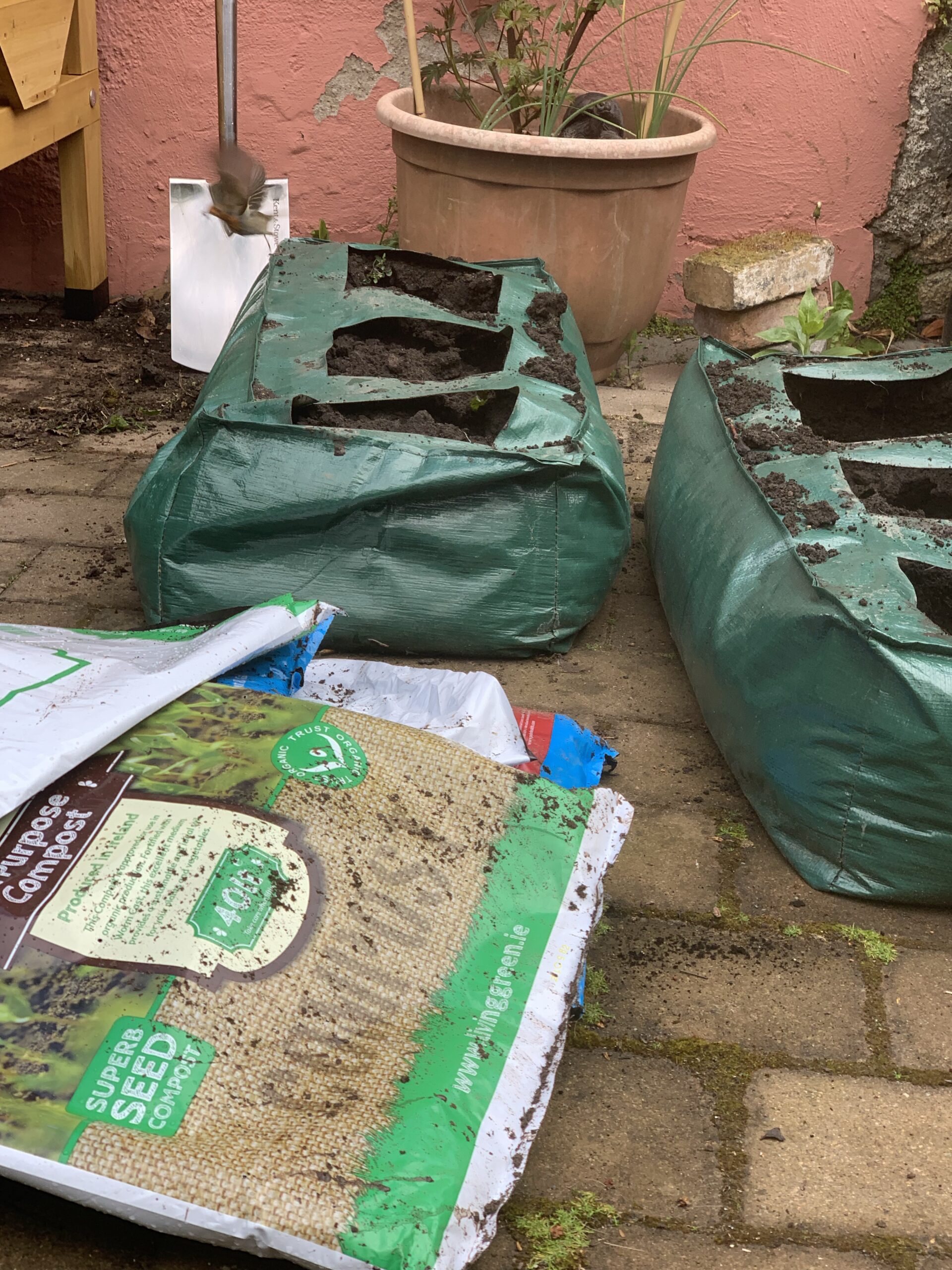 After sitting and watching the robin, I decided to move some more of the bean bag soil over – got enough out to be able to lift the bag up and onto the top of the 'Trug, whereupon it promptly ripped. Oh well, good thing I wanted that soil in the 'Trug.
Adding a VegTrug – part 2