Towards the end of last month, Matt Hernandez dropped me an e-mail enquiring whether I'd be interested in showing up at Cox's Yard for an evening of Flamenco/Celtic fusion, featuring the Street Shepherd Band with Ana Garcia, and supported by Katie Dove-Dixon.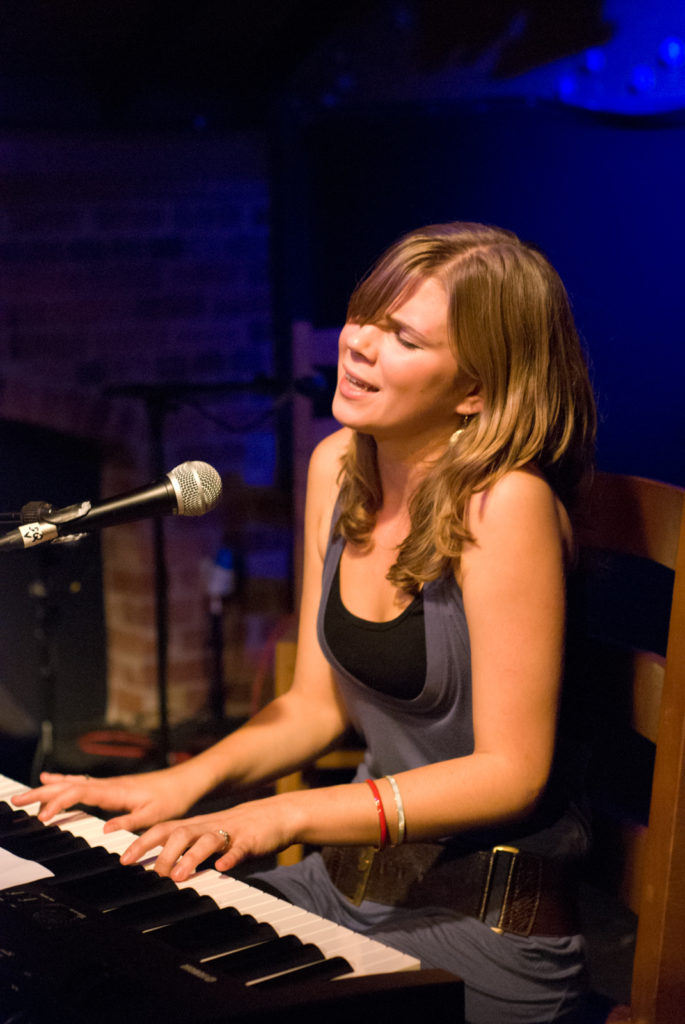 I knew I was on call, but said that I'd like to show up, so Matt kindly guest-listed me in. With my new phone on hand, I decided a few days ago that I could probably make it, so long as I checked my SMS every 15 minutes or so (and it turned out that 3G signal in Stratford is about non-existent).
Set off with plenty of time to spare, which turned out to be a good idea, as Google's map was utterly wrong about where Cox's Yard was. While pondering the map, I happened to look up, and what do I see but "Cox's Yard" staring back at me from a building cat-a-corner from where I was. A quick circuit of the one-way system that is the entrance to Stratford, and I was parked across the river. Meandered across the bridge, over to the Yard, and hung around waiting for the gig to start.
A really nice part about this performance was that the Yard had limited the seating to roughly 90 people, despite having a capacity of 220+ for the main stage. Small tables had been laid out, with a few chairs and a candle per table. With the lights turned down, it made a very cosy, intimate atmosphere for listening to some fantastic music. Katie opened the night, with a new song (America), and then continued with a few of her works that I'd heard before at the GW Festival (including Tongues, Bus Stop and Other Places). My impression was that she's still a bit nervous in front of a crowd (even a small one), but it didn't detract from her performance at all.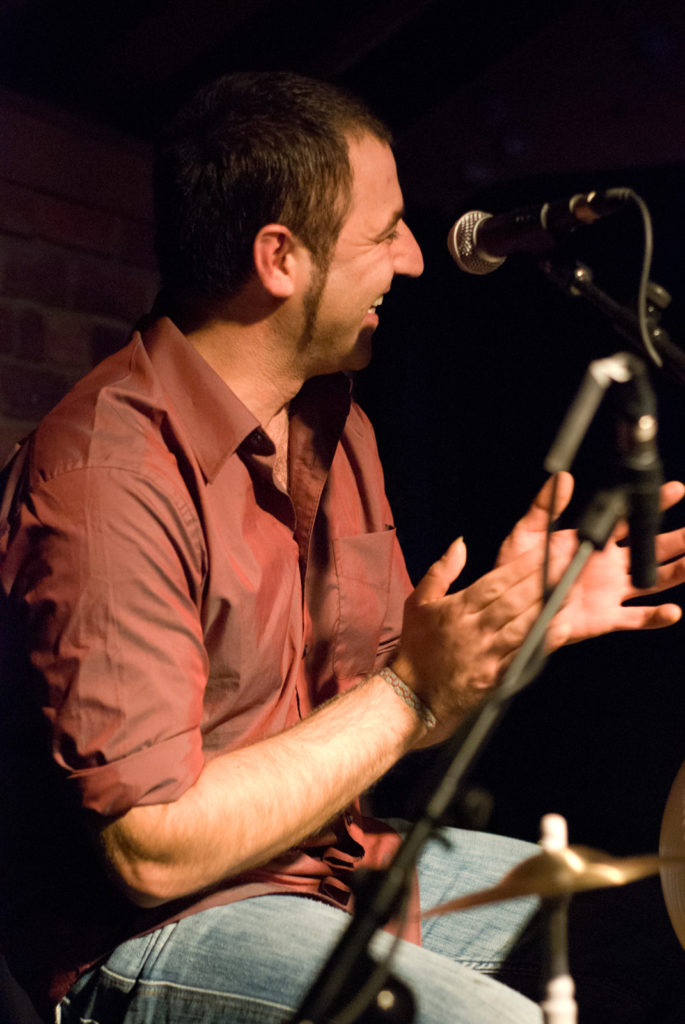 After Katie finished, Matt introduced the Street Shepherd Band, who launched right into some wonderful music, including a piece that (paraphrased) 'should never be played outside of a gypsy wedding; seeing as I've been playing it for nearly 20 years, that probably explains a lot of things!'. One of the more unique pieces they played had hints of Miles Davis in it – certainly different, but in a good way. For the second set, Ana Garcia provided the dance for the flamenco, and I was blown away by the energy she brought to the performance. I am, unfortunately, no expert on flamenco, but I can certainly believe that she's one of (if not the) top flamenco performers in England.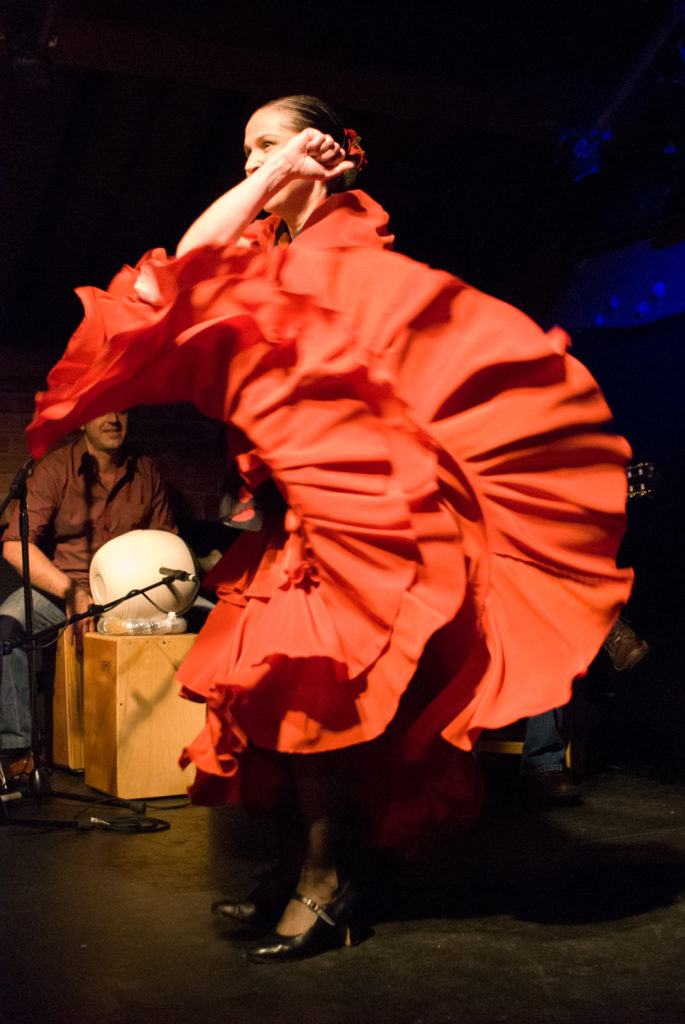 I now have a standing invitation from Matt to any of the events he's organising, an invitation that I intend to take up as often as I can. The photo work was fairly hard without a flash (I enquired ahead of time whether flash or flashless was preferred), and some of the lighting played havoc with the D80's sensor, but all in all it was an excellent session. Rolled home around 11 P.M., after pausing to get a long-exposure shot from the bridge out over the river; trying to capture the mist and the swans.
A Most Excellent evening.