Yesterday afternoon was pretty nice weather-wise; 19 C, and wind out of the west. There was only one thing to do – go sailing.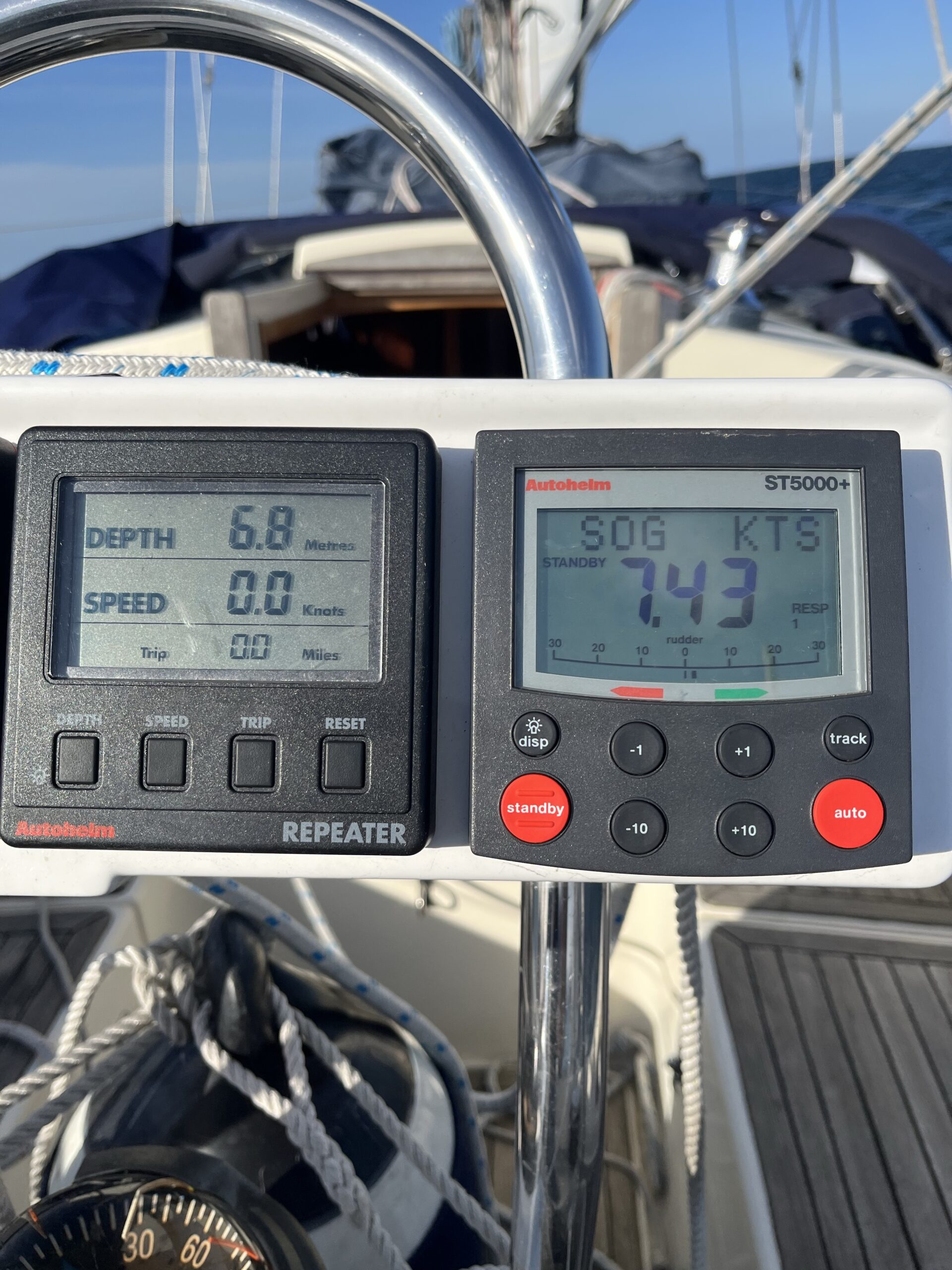 A west wind means Dublin Bay is pretty flat, in terms of waves. Makes for a nice change from the easterlies that can drive a mean swell into the bay.
With the wind past 25 knots in the gusts, I opted for two reefs in the main, but ran a full Yankee and staysail. That 7.4 knots over ground speed was in the middle of the bay, where any tidal influence is minimal. Heck, sailing off of the mooring had me doing 5.5 knots on the run with just the main up. Gotta love a clean hull.
Alas, it seems like the re-seal work on the outside of the toe rail has not solved the water ingress when the port rail is awash. Need to dry the water up and test again, just to make sure it wasn't water from a previous ingress that sat in a void space over winter.