Blue Opal is back in the water. Launched her on Thursday, and got the mast stepped in the correct slot this time (it had been mounted forwards one notch for the last few years). We put the cap shrouds on the wrong deck points initially, and wondered why the tension was as high as it was when we were nowhere near the tape marks. Easily sorted once we worked out what had gone wrong. Engine fired on first button push, so it's happy.
Brought her back to Dun Laoghaire on Friday; unpleasant seas and cold enough that I had steam condensing on the exhale. Slept like the dead that night.
Saturday was "launch the boats at the DMYC" morning, and then on Monday K and I went on board and finished up some small jobs (like installing new curtains and wiring up the masthead antenna). Looks like I didn't connect the Autohelm wind bit properly – it's showing — instead of wind speeds. So that'll be a "find someone small to go up the mast" job.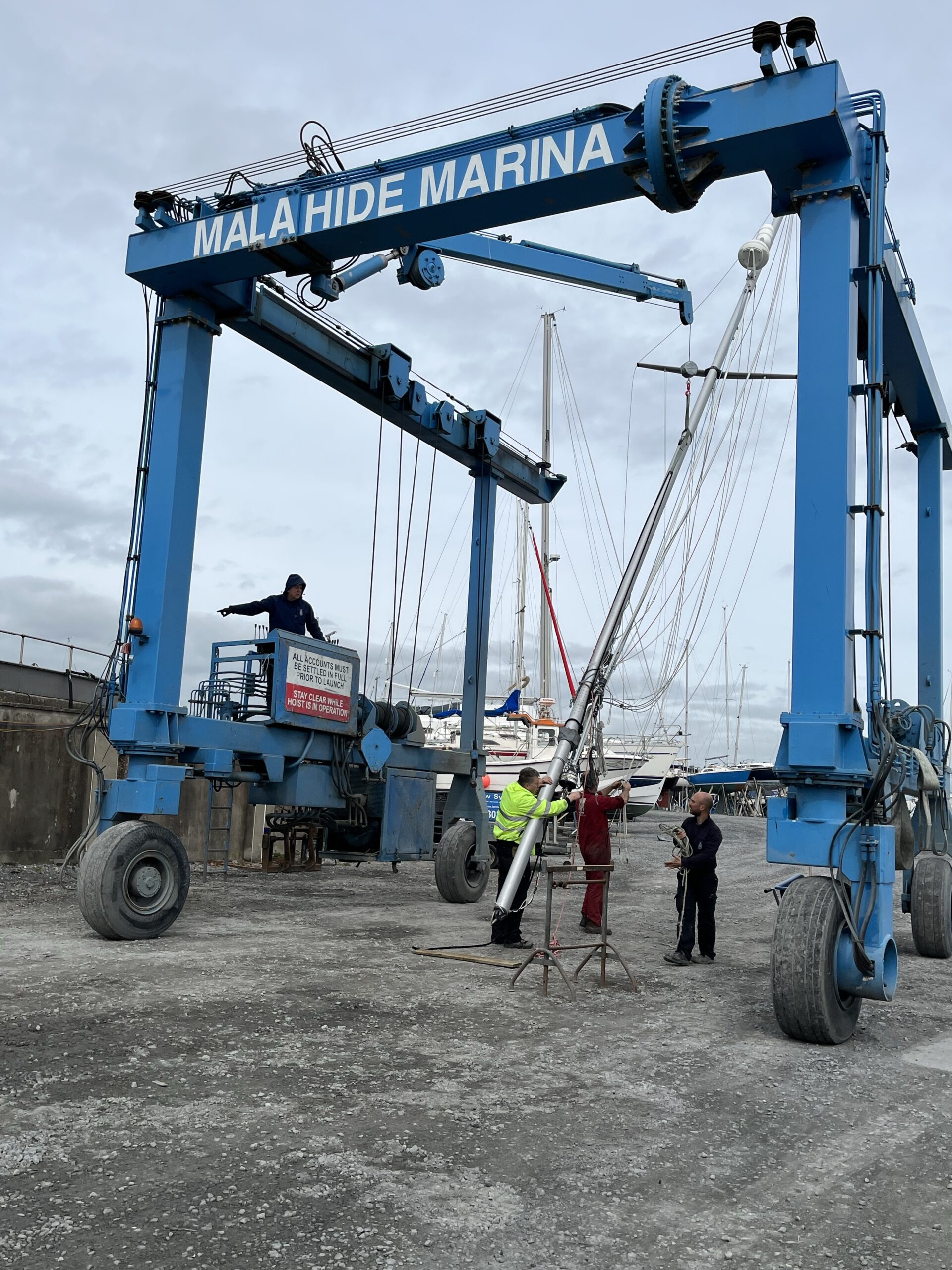 Post publish edit: I hadn't connected the 5 signal and power wires for the masthead transducer. That would explain why it wasn't working.