I found an old bottle of teak oil when I packed up my apartment, so today saw a test application after washing half of the cockpit teak with ecomarine teak cleaner.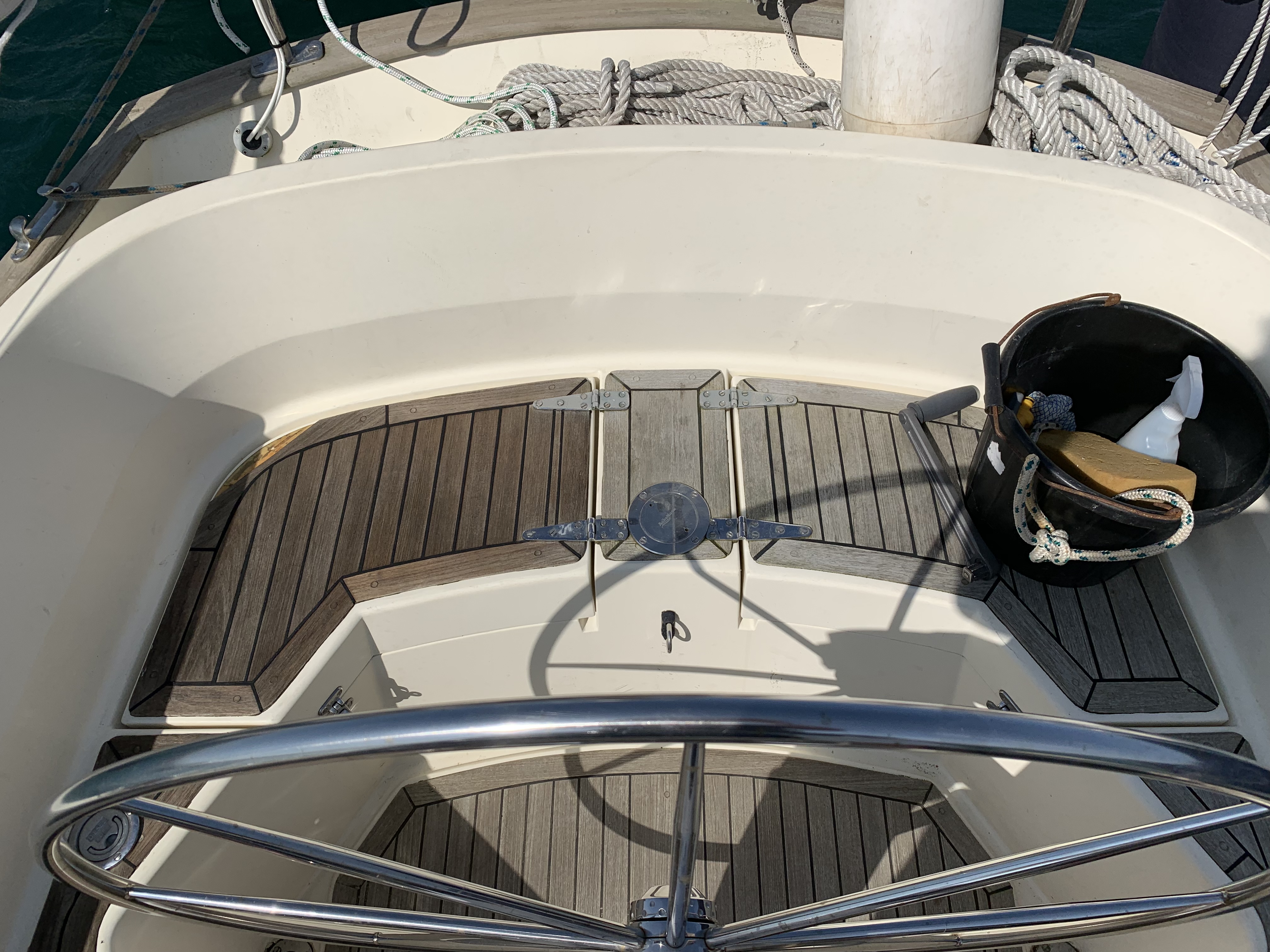 Also went out for a sail today; forecast was for the wind to fill in around noon, which it duly did. It's more than filled in now, with the Dublin Bay Buoy reporting 27 -30 knots in the gusts.
They're rebuilding the old baths in Dun Laoghaire, replete with jetty for small craft. Looks like they've got rid of most of the building that was there.