After a few years of looking, and purchase that I pulled out of due to probate not clearing in time, I've managed to find a house I like (and that K likes). I don't like the price too much, but I've not had to move far – my commute in the morning or evening is probably 10 minutes longer, but it's still under an hour each way. The master bedroom has a view out towards Howth, and I can see ships going in and out of Dublin Port; the back garden is south-facing, and has a nice sun trap, and there's a studio out front that I can convert into a small workshop for doing stuff for Blue Opal, or perhaps even turning some wood.
As with any house, there's work to be done. I've started doing some of it myself, because I've got a two month window where things can be done before my apartment rental terminates. One of the first things was replacing a bunch of two-gang sockets that were un-switched with switched ones. This is where I learnt that one of the ones in the kitchen has some pretty short wires going in to the back of it, was fitted very snugly and grouted in between some tiles, and the pattress box screw tabs don't quite line up.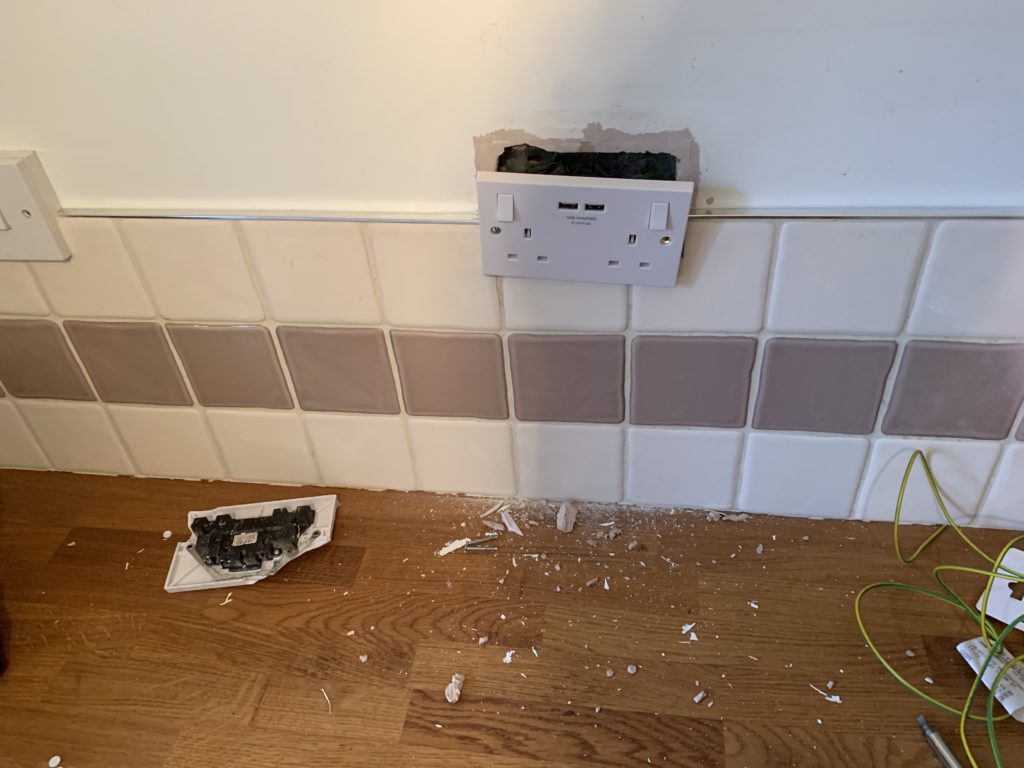 Next up was replacing the old PIR-driven halogen security light. It never seemed to come on in the dark, so I concluded it wasn't a happy bunny. Took the old one off the wall, snapping all the "h" style fixings as I went (they'd been up so long, the plastic was brittle). Couldn't get inside it, totally rusted. Got a new PIR-driven LED security light from Woodies (their own brand, ROK), snipped the power cable after turning off the main house breaker, and found that I had no way to tell which wire was which.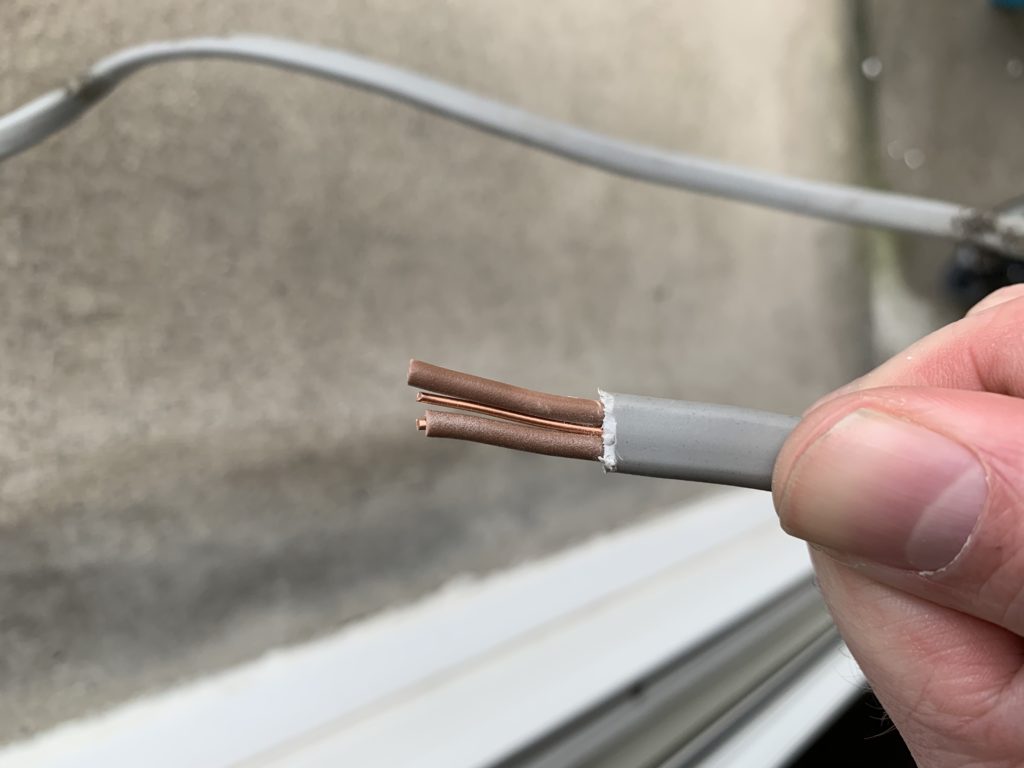 Back to the hardware store, get 5 metres of twin and earth, back to the house (at least it's only a 10 minute walk). Take the junction box to pieces, wire in the new cable, nail it up, drill a new hole for the light mount (because of course they're different sizes), set the PIR to "come on in daylight", turn on the breaker and.. nothing. Not a sausage.
Scratch my head, toggle the light switch that controls the other light by the door, and it won't turn on, but the LED light came on! So the security light was on a switch that would control the lamppost style light, which makes me wonder. At Dad's suggestion, I've ordered a WAGO connector kit, and I'll replace the double switch with a single switch, and use some WAGO connectors to wire the security light straight to the breaker.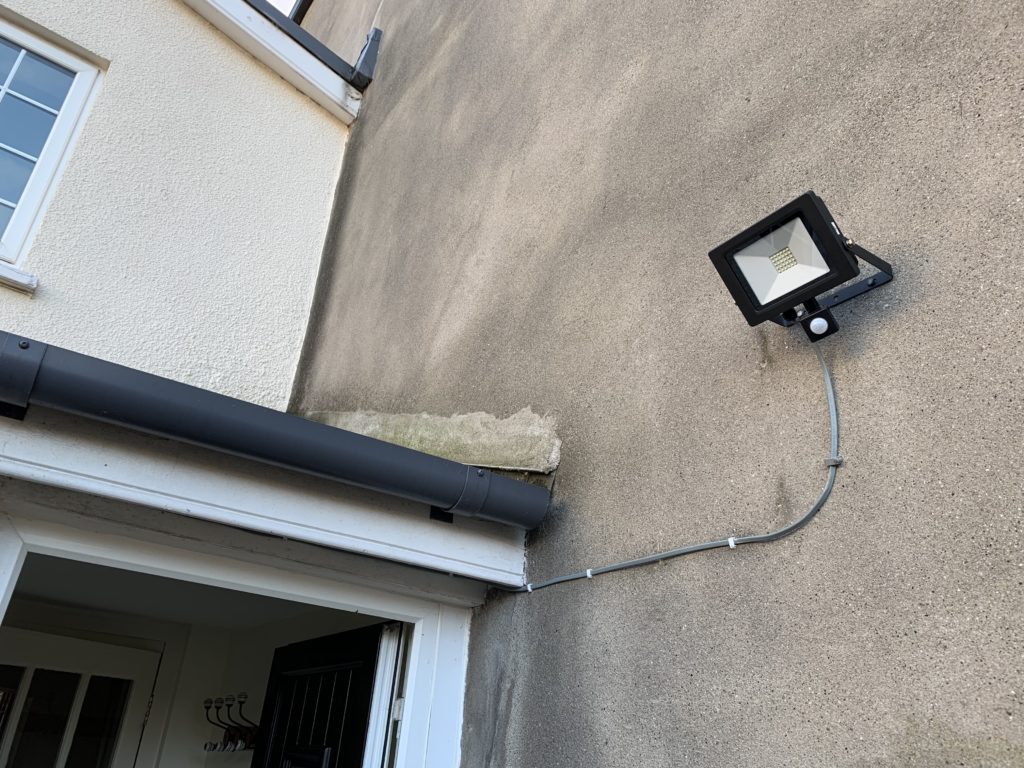 Back on the property ladder