Well, it's almost lift-in time. Didn't get everything done at the yard that I wanted done (mechanic off sick for months, knee issues), but a few things were done.
First up, the hull polish. Cove strip and boot stripe were cleaned off and replaced, and the seal between the hull and the toe rail cap was re-Sikaflexed – will find out if that solves my leak issue when heeling to port. The polish makes Blue Opal look absolutely stunning (until you get close enough to see the scratches, but hey, from a distance she's gorgeous).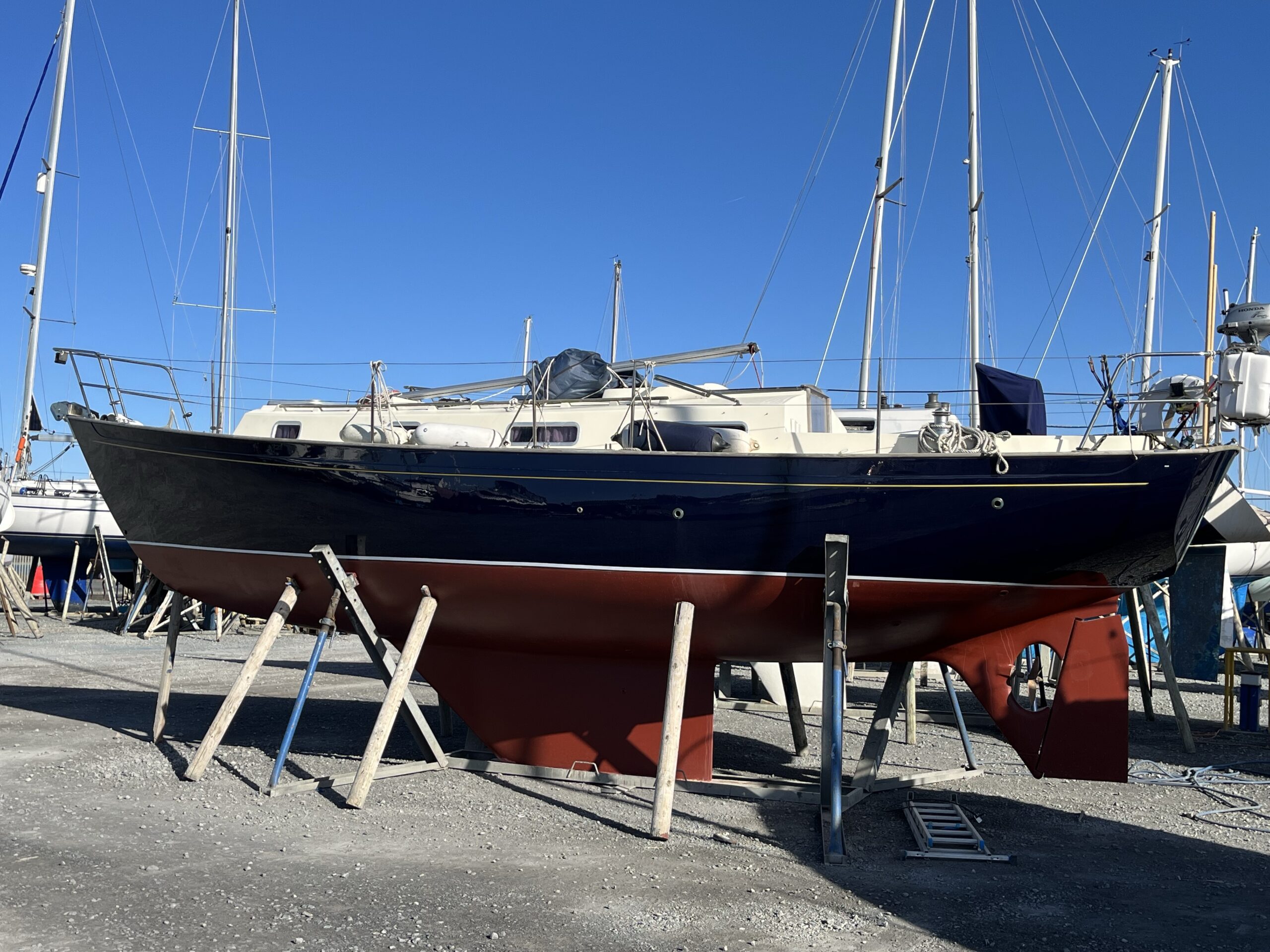 The mid-mast navigation light was replaced. Utter ball-ache because of a mid-mast interior grommet, but it's done. Crimped plugs and receptacles on the wire, wrapped in self-amalgamating tape.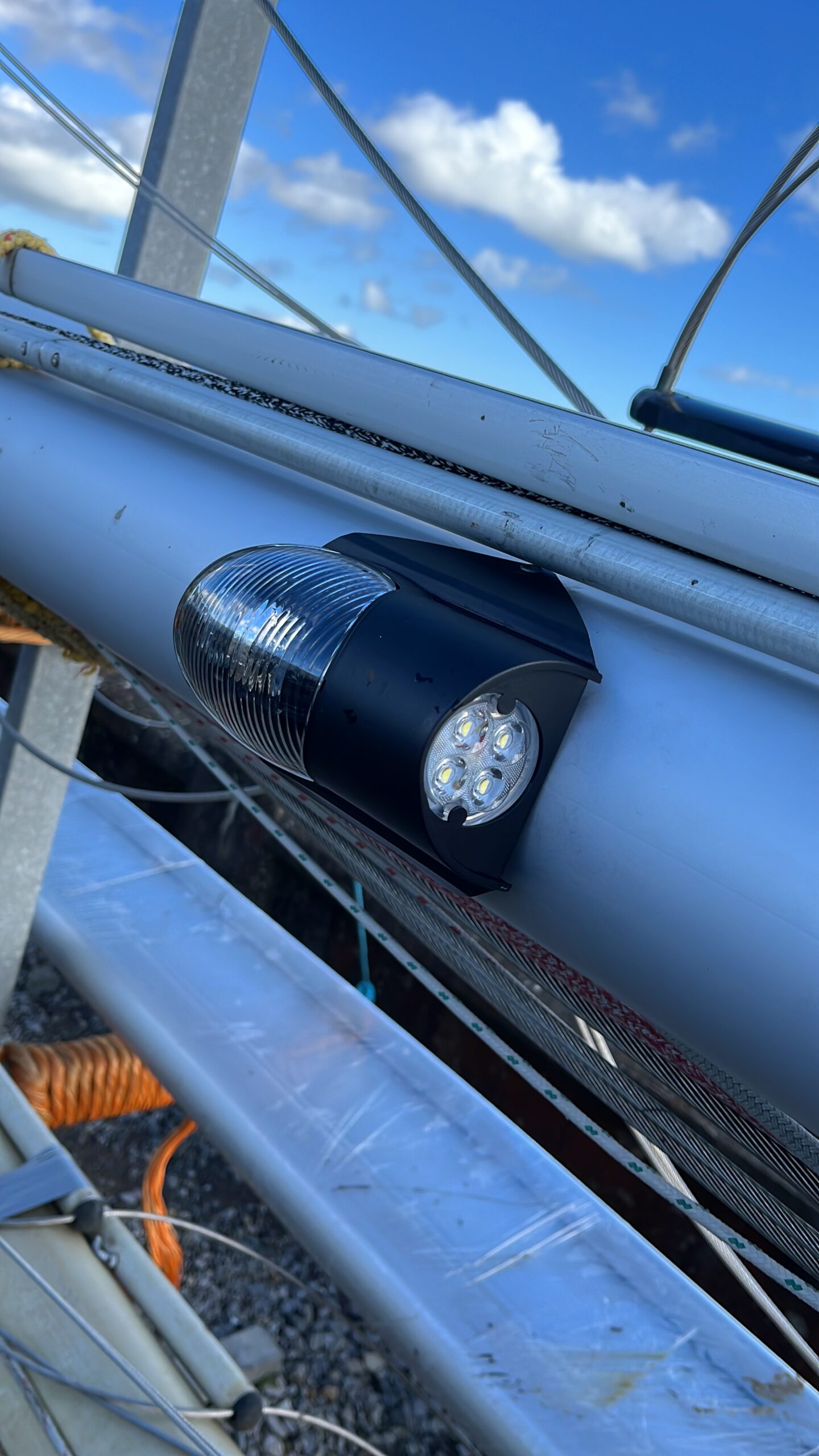 The seacock for the head has had the ball valve replaced (again) with a TruDesign T-handle valve to make it easier to turn. Physics and leverage made the existing one really hard to turn, even when new. Kept the through-hull in metal because of space reasons.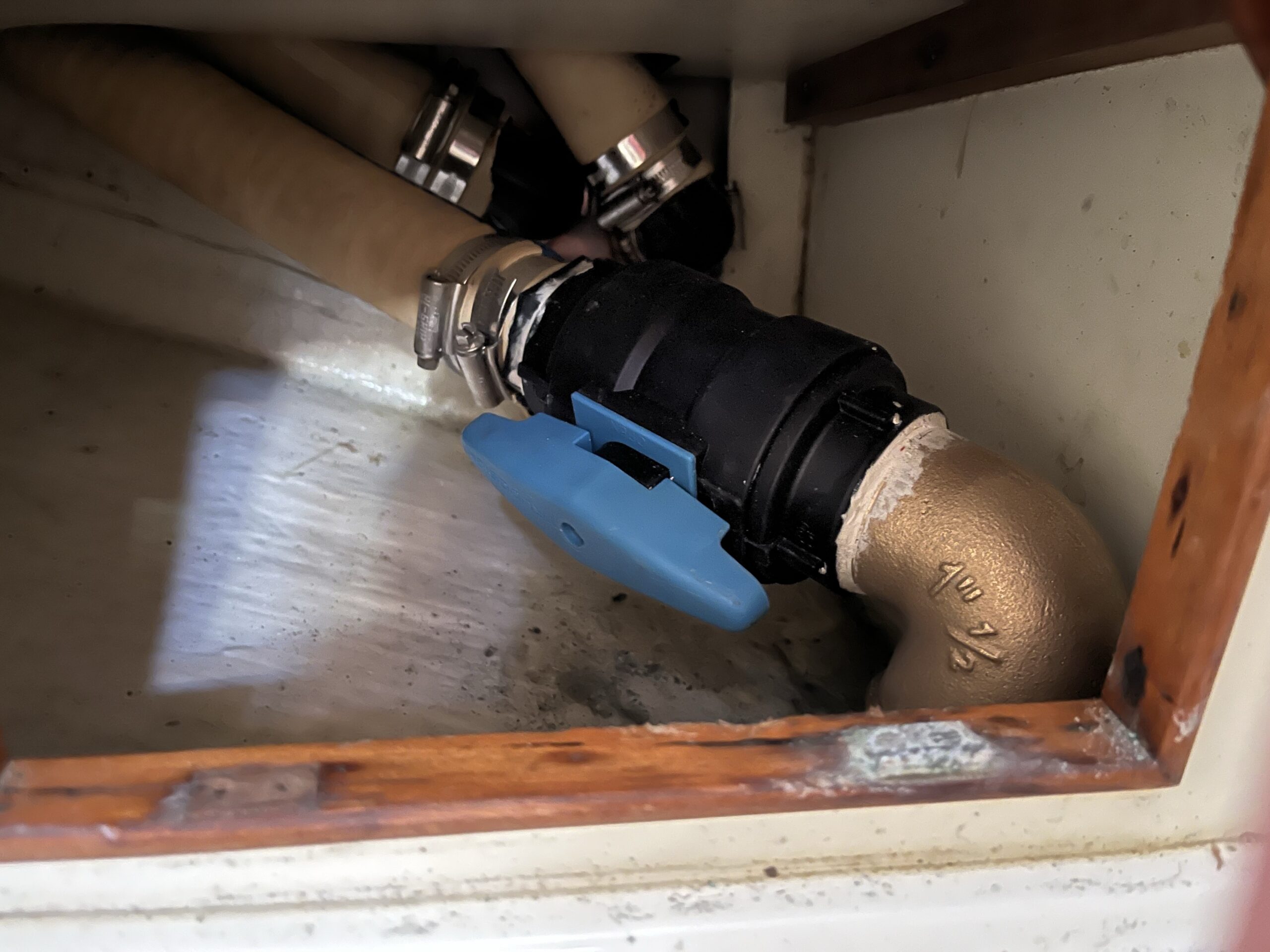 Shore power is attached to give the batteries a good charge. Lift is Thursday, with movement to Dun Laoghaire happening over the long weekend weather permitting.