I put Blue Opal on the slip this Friday gone, with the intent of cleaning off the worst of the growth on her, replacing the shaft anode, and replacing the main anode. Spares had already been acquired, so it should have been easy.
Problem number one – I didn't slip her quite right. I failed to move the fenders that hang down from the railing by the slip, and so they were at her waterline when she settled. This failure, combined with not being quite far enough up the slip and putting the mast-head weight on too soon, led to a precarious lean; the stern warp was going twang, and when eased, her bow came in towards the wall. I put on some extra lines, got the bits off, and didn't set foot on board until she was supported by the sea again.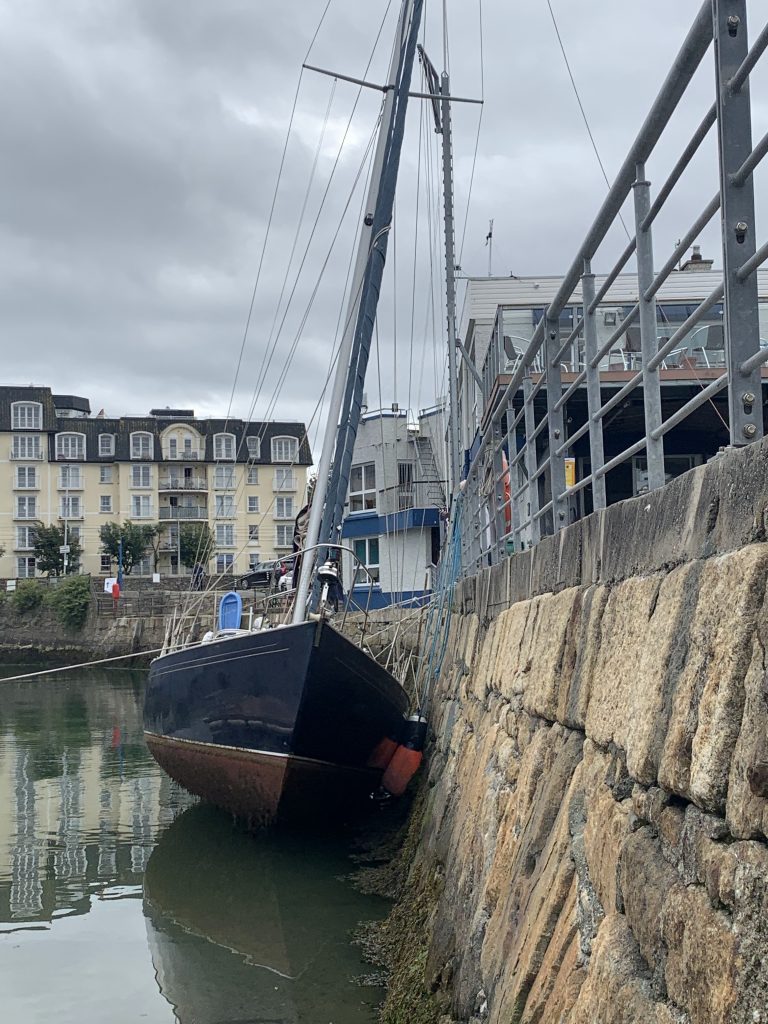 Problem number two – the shaft anode is the wrong size. Blue Opal has a very short throw from the outboard portion of the through-hull to the back of the prop. I'd acquired the correct 25mm diameter anode, but the fore-aft dimension was too large to even fit. To allow for any prop shaft movement fore/aft when changing from ahead to astern, the correctly dimensioned shaft anode would be about 30mm wide, and fitted close to the prop.
Those were the only problems really. The first one stopped me going on board and pulling the speed log out, so I'll have to do it while she's in the water; thankfully it has a flap to reduce water ingress when doing this. I'll be talking to the local boatyard on Monday (hopefully) about lifting her with the travelhoist, and getting a new antifouling layer painted on.