The garden is doing well, bar one crop of potatoes that seemed to develop early blight. Those have been harvested, and will be turned into the accompaniment for lunch today.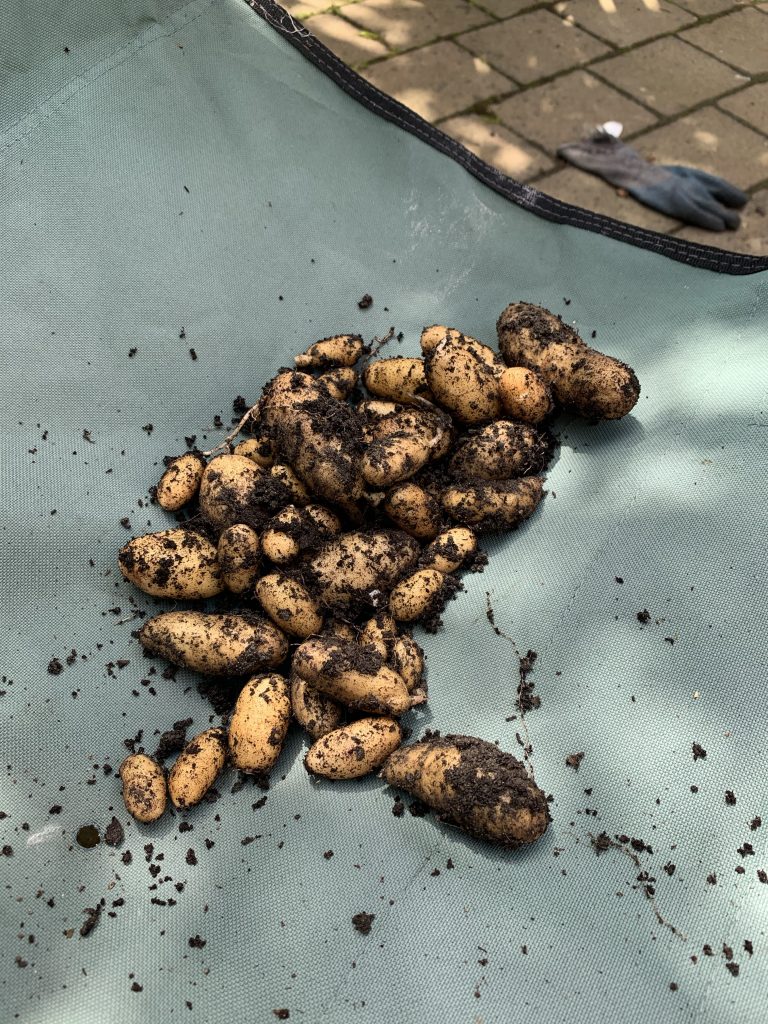 The strawberry plants are doing well, with ripe fruit appearing every few days. I'm not the biggest fan of strawberries (in a take it or leave it scenario, I'd probably leave them), but they go ok with cheddar on a slice of fresh-baked soda bread.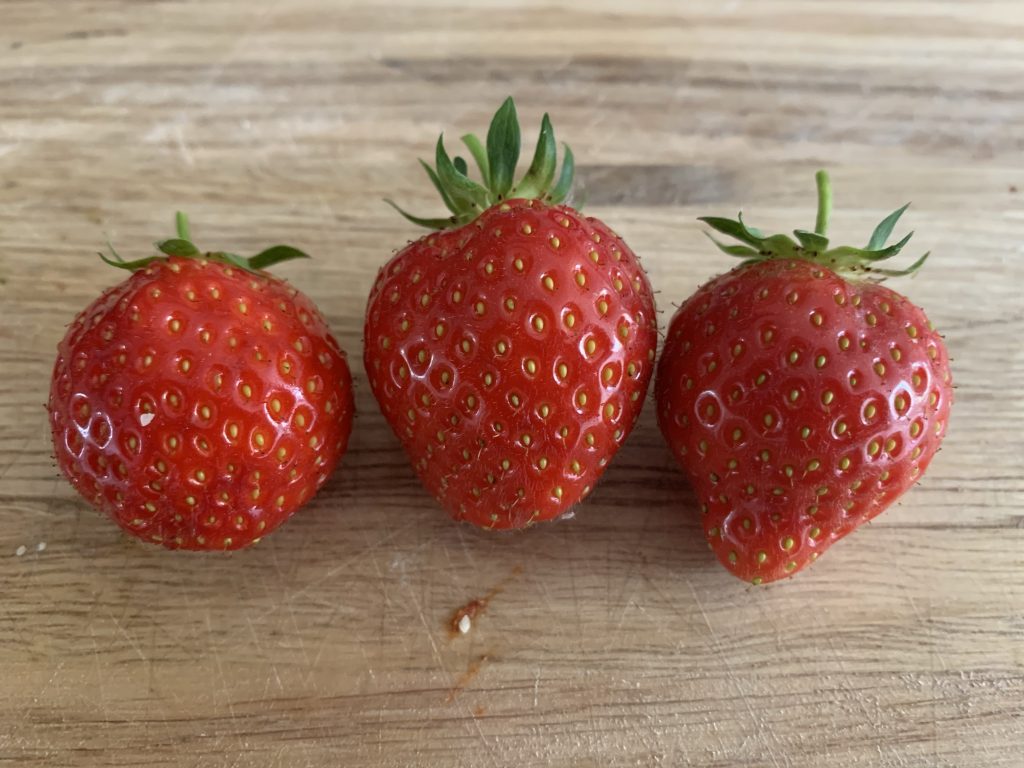 The blackberry is also coming on well, with two primocanes showing up and reaching for the sky. They're tied in, and slowly training to the bamboo framework. The primocanes are pretty large, so here's hoping for a really good crop next year.
It turns out the clematis is a dark purple. Goes well with the morning glories that have survived – they're blue, pinkish, and white.