Finishing off the rudder for Aslana
With the primer on, I picked one of the bright white Toplac paints for the upper half of Aslana's rudder. The first coat had to be sanded back off, as the roller brush left a bunch of "lint" all over the surface. That'll teach me to use a cheapish roller when using gloss paint. The second go-round was done with a paintbrush, and it looks much better.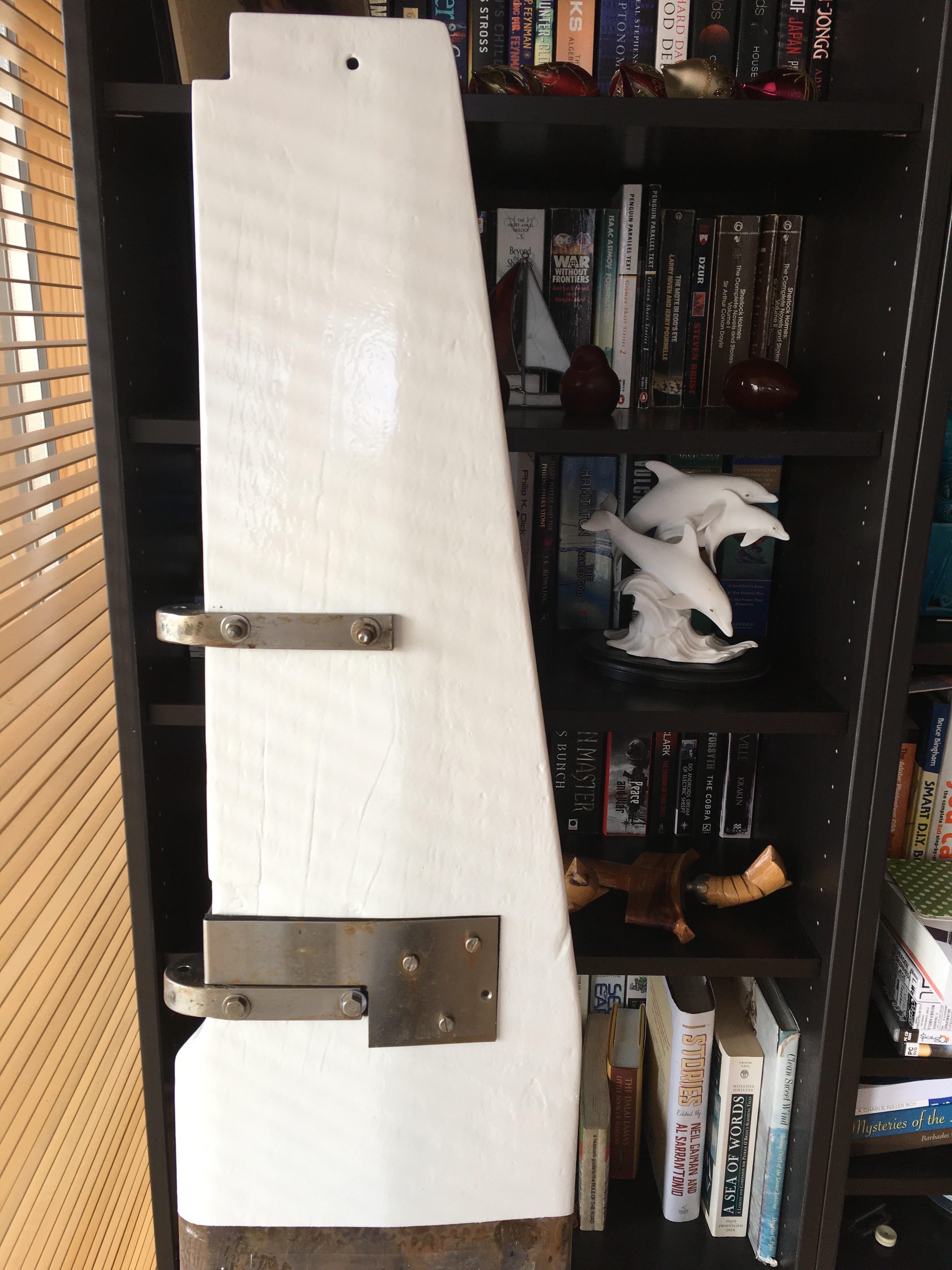 All of the metal hardware is re-attached to the rudder, and bedded on a thin layer of sikaflex. Everything got washed and scrubbed, and old rust and varnish was cleaned off. The tiller is now being varnished, and should be finished in the next few days.